History of Chiropractic
Chiropractic became a formalized form of treatment over one hundred years ago when Daniel Palmer opened a school to teach a philosophy and technique about correcting spinal misalignments to improve nerve communication. Through years of research, evolution, and specificity to adjusting techniques, a profession with a history of success was established. Doctors of Chiropractic adjust patients to restore proper nerve communication and help patients heal from many forms of injuries and illnesses.
How a Chiropractor Compares to a Medical Doctor
Both Chiropractors and Medical Doctors spend thousands of hours of study to learn about life and disease processes. How they apply their healing art to the patient is different. A chiropractor is educated in finding and correcting nerve interference problems that will restore the brain-body communication so the body will heal itself. A medical doctor is trained to use pharmacy and surgery to regulate the symptoms and systems to steer the body away from further sickness and towards healing. The goal to restore the patient to good health is still the same, but the techniques and philosophy of practice are different.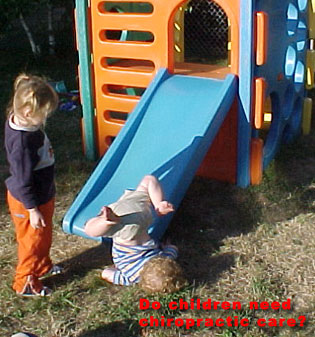 Is Chiropractic for Everyone?
Usually chiropractors were sought to help with back pain, stiff necks, and sometimes unresolved headaches. Chiropractors are actually nervous system analysts, and the spine happens to be the superhighway for nerve communication and the site of most signal flow problems. Nerves go everywhere and can affect almost anything. Bad posture, poor body mechanics, repetitive motion, falls, accidents, and illnesses can interrupt proper brain-body communication and cause many symptoms and ailments. A chiropractor is trained to look for spinal misalignments and nerve interference and correct them with specific spinal adjustments to restore proper brain- body communication.
Since the nervous system is the computer of the body, a chiropractor is trained to use that system to find the cause of the problem and symptoms and help the body heal itself by removing the nerve signal interference. No matter how great or small the malfunction, if there is a problem with brain-body communication, healing will be a problem.
One goes to the dentist for proper oral hygiene. You would go to a service center to have your car's computer checked if warning lights came on. It only makes sense that one should go to a chiropractor for spinal alignment and nerve communication check-ups. Staying ahead of it is better than paying for it later.